English classes and workshops
-1519 | Prenatal Yoga (Anusara Yoga) in studio & online
06.04.2022 - 18.01.2023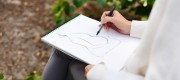 Kosten: single ticket 14,50 €, 5 class-ticket 68€
Current status (07/22): We agreed to all do a self-test at home, if you come to the studio.

We reserve the right to have the course take place online if we consider the infection risk to be too high, if the Berlin Corona Ordinance prohibits us from attending the face-to-face course or if the course instructor herself cannot offer a face-to-face course.
Thanks!
As an expectant mother, body, mind and soul often need a modified yoga practice. I remember very well how much I enjoyed the prenatal yoga practice during my own pregnancies – it were some special, not-often-in-a-lifetime months and every class I took, was meaningful.
Carefully aligned, we go into the postures with mindfulness and attention to detail. We focus on how the practice feels and repeatedly establish the connection to the breath. Pranayama, meditation and asana practice strengthen and center you on the path to motherhood.
Anusara® Yoga works with a set of alignment principles that help the body to ease into the changes and transformations of pregnancy and motherhood in a healthy way. The philosophical background connects your everyday situations, challenges and thoughts to a greater source of wisdom. Eventually, the connection to your own intuition as a woman and as a mum (to be) will lead you the way through pregnancy, birth and beyond.
All yoga levels and all trimesters are always welcome.
As long as it's possible, you are welcome in the studio; but from October on, I'm also offering for you to stay at home and take part in the class via zoom.
There are yogamats, yogablocks, straps, cushions and blankets ready at the studio. Please bring a warm jumper and socks for meditation and the final relxatation phase. The studio will be heated to 20°C.
www.annchristingoertz.de